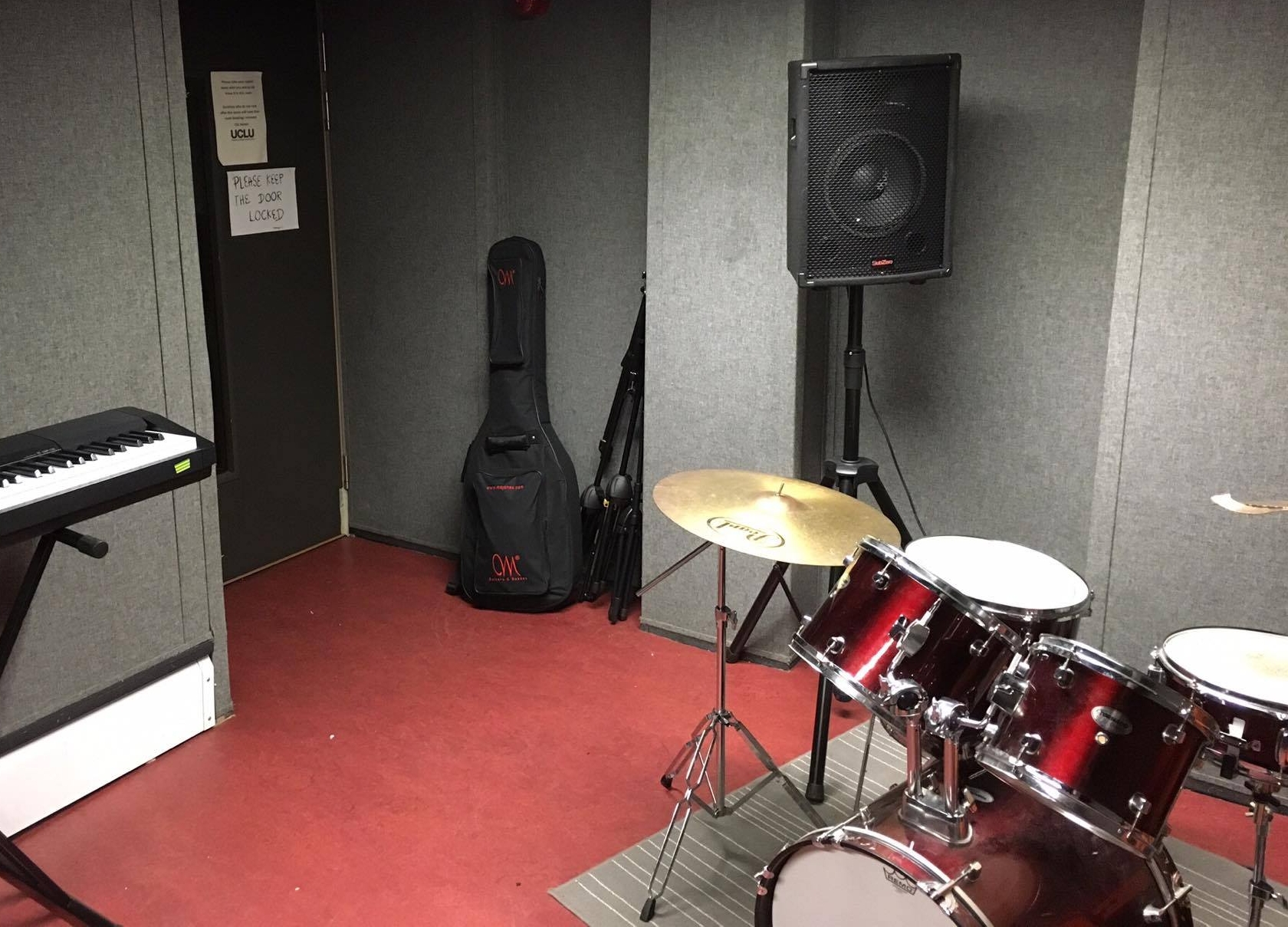 Bookable only by members of UCL Live Music Society
As a society, we are lucky enough to have the Soundproof Room, found in the basement of the Lewis Building, which can only be booked by Live Music members. The room is equipped with a full drum kit, piano, keyboard, bass cabinet, guitar amps and a PA with multiple vocal mics, and is free to book once you have membership.
If you want to use the room as a group, everybody using the Soundproof Room must have membership for insurance purposes, and these will be checked once you apply for a session. Please be respectful of the equipment and leave the room as you would like to find it. Once you have made a booking, you can get the keys for the room from the Lewis Building reception, where they will give you the keys in exchange for your UCL ID. This will be returned to you once you return the keys.
For any questions, please email su-livemusic@ucl.ac.uk. Please note that weekends are not bookable, and the room will also be closed outside of term time and during certain society events.